Our studio utilizes the latest 3D technology to design real-time renders which are extremely fast and cost-effective compared to traditional render techniques. Whether it is a highly-detailed 8k/120fps turntable or a smooth walkthrough animation, we're able to bring your 3D visualization needs to life. There is no tangible and discernible limitation to output resolution or frame rate. We enable 3D in real-time to let your visuals shine!
Take the stack of 2D floor plans in your sales office and transform them into a dedicated and interactive custom app, running on the simplicity of an iPad. We've enabled sales teams to be able to quickly fire up their company's app and walk through all of their floor plans. Visualize your floor plans from every angle, switch between varying plans, toggle the furniture display, and show yours site plan from different angles and views. Enabling your potential clients to visualize their new home is the key trigger to closing the deal. Hand over an iPad to your customers and watch them dive right in!
Virtual reality is the next big thing and is already taking the industry by storm. Clients are unable to truly experience the 3D space of a building when they are unable to physically walk through it. With our custom-tailored VR solutions, we can enable your clients to be immerse themselves into their future home. They'll be able to navigate through their entire home, change the materials and selections within, and even be amazed by the level of detail when seeing how the sun shines through at differing times of the day.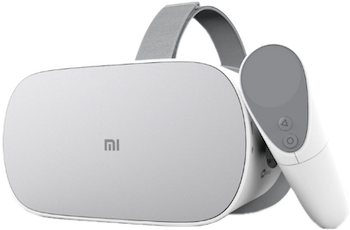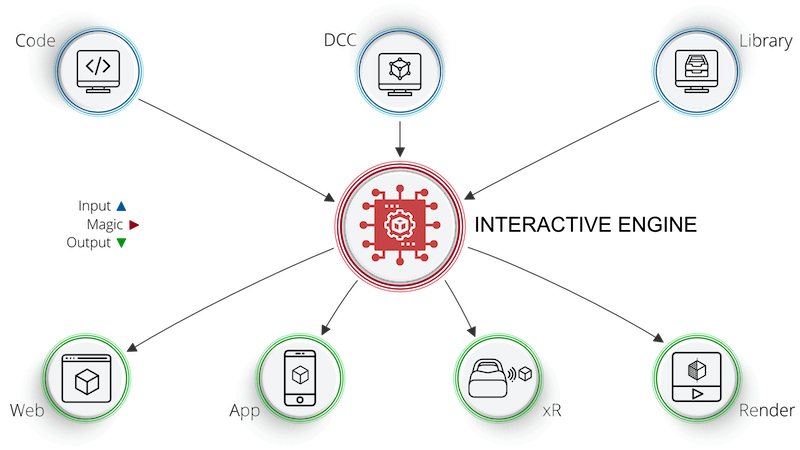 Depending on the engine, code can be operated through a node-based visual code editor or text-based editor. Unreal Engine uses C++ and Blueprint system.
Digital Content Creation tools craft the content and it will be exported to the engine. These tools can be categorized based on their features and the target industry. Some of the most widely tools for Architecture/Product visualization are 3ds Max, AutoCAD, Revit, SketchUp, Photoshop, and Illustrator.
Libraries include engine-ready assets to increase the production speed. Examples are 3d model, material and texture, code, sound, and video.
Output can be tailored for web and run on modern web browsers.
Output is as an app/software for major Hardware and OS's including: Windows & macOS (Computer) and Android & iOS (Mobile and Tablet).
Output is an interactive application running on Virtual/Augmented/Mixed Reality hardware.
Real-time render is extremely fast and cost effective compared to traditional render techniques. It can be a lengthy 4k/60fps animation or real-time superimposed content on live video stream. The possibilities are countless!
Real-time Render Engine that can implement interaction into the content. Unreal Engine and Unity are the most widely used engines.
professionalism guaranteed
no matter what type of 3D solution you choose
Site Plan Renders
Floor Plan Walkthroughs
3D Applications
Virtual Reality Applications
Virtual Tours
2D to 3D Conversions